Disposing/Recycling Items Properly
Let's face it - when it comes to being green, nobody is perfect. But when you have the right information, making some small changes can make being at least "green-er" easier! If everyone made a few changes it would add up to a big difference towards a more sustainable earth.
Many towns in Fairfield County participates in single stream recycling, meaning that we can recycle most trash, including:
Newspapers, magazines, catalogs, paper, junk mail

Cardboard

Milk and juice cartons

Empty aerosol cans

Boxboard and egg cartons (cereal, pasta boxes etc)

Glass food and beverage containers

Plastic food containers (#1 through #7!)

Clean aluminum, steel, tin, foil food trays and cans
Common Mistakes include:
Batteries or electronic (batteries go in the trash, electronics are recycled at the town dump)

Medication! Your un-used medication can be dropped off at the Police Station (Reef Road, Fairfield). Medication still in use should be locked up in safe place. Visit

Partnership for a Drug Free America

Batteries or electronic (batteries go in the trash, electronics are recycled at the town dump)
Plastic Bags (These can be recycled at most grocery stores)

Anything toxic (These can be recycled at Household Hazardous Waste Collection, click here for dates/times)

Plastic flower pots, plastic toys, medicine bottles

Light bulbs, drinking glasses, ceramics, scrap metal or pots and pans

Pizza Boxes

Yard Waste (can be recycled at GreenCycle at the Town Dump).
RECYCLE THIS!
For a complete list of what can be recycled where, go to the Connecticut Department of Environmental Protection website "What Do I Do With..." by clicking here.
Donating or "free-cycling" the things you want to give away directly to folks who want them is becoming more and more popular. Here are two sites that help: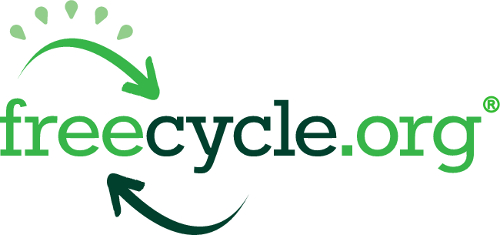 FREECYLE.ORG is a site that allows people to list things they have or things the want. There is a group established for Westport, CT that includes the Fairfield/Norwalk area. Click here for the Westport Freecycle Group.
.